As you may have noticed, there are different types of car jacks on sale. Hydraulic, rack, screw, diamond, for 4 × 4, chisel: it sometimes becomes complicated to choose from all the models online. Today we are focusing on electric jacks. Tire change, handling, service, brake pad change: many mechanical jobs require lifting the vehicle, primarily for professionals, but also for amateurs.
Best Portable Electric Car Jack
Electric jacks, with their motor, stand out as practical and ideal tools for lifting cars without physical effort, operating on a 12-volt current supplied by the battery or through an onboard socket. They are powerful, safe accessories that use electricity to lift the vehicle.
Electric jacks replace clumsy hydraulic and manual carjacks. The innovation of these electric car jacks offers the user a moment of ease and eliminates the need to lie on the ground to operate the jack. In this guide, we recommend the 9 best portable electric jacks For Cars. They come from different brands and have different characteristics. This review will therefore help you choose the best electric jack.
Here we present the best electric jacks sold online, their advantages, their disadvantages, user opinions, and reviews on each of the products.
Also Read: Best Synthetic Winch Rope
Best Portable Electric Car Jack | Comparison Table 2021
| Image | Title | | Buy |
| --- | --- | --- | --- |
| | E-HEELP Electric Car Jack Kit 5Ton 12V Hydraulic Car Jack Lift with Electric Impact Wrench for SUV MPV Sedan Truck Change Tires Garage Repair | E-HEELP | Check Price |
| | Electric Car Jack Kit 5 Ton 12V Car Jack Hydraulic with Impact Wrench Portable Electric Jack Floor Jack for Car SUV Sedan MPV Tire Changing with Inflator | NthPOWER | Check Price |
| | BEETRO 5 Ton Electric Hydraulic Jack, 4 in 1 Electric Car Jack with Electric Wrench and Tire Inflator Pump, 12V Floor Jack Electric Jack for Car SUV MPV Sedan, Lifting Range 6 to 17.7 inch | BEETRO | Check Price |
| | FEANISIFEI Electric Car Jack 3 Ton, Electric Scissor Jack for Road Emergiencies, Portable Electric Jack Made for Compact Cars (Silver) | FEANISIFEI | Check Price |
| | HEDWETO Electric Car Floor Jack Kit 5 Ton with LED Light & Tire Inflator Pump 3-in-1, Portable 12V DC Hydraulic Car Jack Lift Kit for SUV MPV RV Sedan Truck Quick Emergency Roadside Tire Change | HEDWETO | Check Price |
| | ROGTZ Electric Car Jack Hydraulic with Touch Screen, 2.0 Upgraded Portable 5 Ton Car Floor Jack with Built-in Inflator Pump, 12 V Car Lift for Road Emergencies and Car Repairs | ROGTZ | Check Price |
| | Mautyke Electric Car Jack Kit 2 Ton 12V Auto Scissor Car Jack Lift Portable Air Floor Jack for Sedan SUV Car Repair Tool Quick Vehicle Lift for Tire Change and Road Emergencies Black | Mautyke | Check Price |
| | ROGTZ Electric Hydraulic Car Jack Kit with Impact Wrench and Tire Inflator Pump, 5 Ton 12V Car Jack Hydraulic Car for SUV Sedans Tire Change with LED Light(Red) | ROGTZ | Check Price |
| | STANDTALL Electric Car Floor Jack Set 3 Ton All-in-one Automatic 12v Scissor Lift Jack with Impact Wrench and Tire Inflator Pump for Tire Change & Replacement | STANDTALL | Check Price |
Prices and images pulled from the Amazon Product Advertising API on:
Best Portable Electric Car Jack | 2021 Products Overview
Error: Unknown Link Type
Buy on Amazon
2. NthPOWER Electric Car Jack
🚗Quick & Portable Electric Car Jack: Portable Electric Car Jack kit 5 ton 12v is ideal for most cars, takes less than 2 mins to lift to its MAX height(lifting range 6.1-17.7 inch) with loading capacity as high as 5T. Easy and quick tire change in any emergency situation for anyone. If you have never changed a flat tire before. You would be amazed of how easy and fast it works.

🚗Efficient & Powerful Electric Jack Kit: Electric car jack 12v has two ways of power supply: cigar lighter and car battery, the high-power nearly matches all the vehicles in the market, sedan, SUV, MPV, truck. Electric car jack with an inflator pump and a tool to break your window if need be. No worry about a bad tire emergency in the middle of nowhere. This electric car jack kit is a must for a road trip!

🚗All for your Security: When car jack hydraulic reaches its MAX height or its MAX loading weight, it will automatically stop lifting. The case which contains car jack hydraulic has a built in reflective triangle toolbox that acts as a warning road sign to warn other drivers or to seek help from roadside services. The metal on the base makes the electric jack more stable during use, fearless even on hot asphalt road.

🚗Unlimited Use in Any Situation: This electric car jack and the power cable connectors are waterproof, feel free to use on rainy days. Built-in LED light helps illuminate at night or in the dimmed light. No need for any additional lighting tools.

🚗Portable & Compactly Arranged Design toolbox: This electric car jack kit includes a portable ergonomic-designed electric impact wrench with two sleeves with two sizes, matching more vehicles. The electric jack and tools are neatly and compactly arranged in the toolbox. It can be placed in the Car/Truck for backup. Velcro outside the toolbox prevents the box from sliding around in the Car/Truck.
Buy on Amazon
3. BEETRO Electric Car Jack
LOAD CAPACITY : BEETRO electric hydraulic jack has a maximum lifting weight of 5 tons (11000 lbs) and a lifting height range of 6 to 17.7 inches. 4 in 1 Design: It can be used as hydraulic jack, tire inflator pump or LED working light. Moreover, equipped with a electric wrench. Meet your different needs.

UNIVERSAL POWER SUPPLY : This car electric jack is powered cigarette lighter power outlet or car battery, and comes with a 11.5 feet power cord, long enough to go through the 4 tires without changing the power source. ATTENTION : Start car engine before operation. Never use this jack on slop ground or over 5 ton vehicles.

EASY AND FAST LIFTING: Just press the button of the jack will raise or lower automatically, and it takes about 2 minutes to reach maximum height. Save your efforts and time. Perfect for car's owner, especially best choice for women.

WIDE APPLICATIONS : Suitable for most vehicles under 5 ton, Sedan, SUV, MPV, truck etc. Built-in LED light, bright enough for working at night. Equipped with a drop-proof and durable toolbox,easy to storage and carrying. The red triangle on the surface of toolbox can be used as a warning road sign when repairing on the highway. It is an essential good helper for garages, farms, highways,long-distance travel, or emergency roadside tire replacement.

SAFETY GUARANTEE :Heavy duty steel pressure rod features stronger bearing capacity. Enlarge aluminum plate ensures a secure footing. Permanently lubricated DC motor can provide enough power.The jack will automatically stop working when it reaches the height limitation or overload. The self-locking device can prevent the jack from falling and keeps a steady height even with no power, ensure the safety of the car and people.
Buy on Amazon
Also Read: Best Portable Jump Starter
4. FEANISIFEI Electric Car Jack
THINGS NEED TO BE PAID HEED OF: Never use this electric jack on a SLOPED ground, and it must be placed PARALLEL with the car body. The jack suits for sedans and compact SUVs that weigh under 3 ton, and it lifts between 5.1 to 14.6 inches.

OVERALL SAFE STRUCTURE :This electric floor jack offers a reinforced steel structure and a triangular base to make it firm and stable. It also offers cross grooves and protruding particles on saddle's top to increase friction.

COMPACT & IDEAL CHOICE: Chances are, you cant fit an industrial-sized floor jack into the Car/Truck of your car. This electric scissor jack is small enough to keep with your spare tire. When it comes to roadside emergencies, a portable scissor jack is a great choice.

POWERED BY TWO WAYS: Not only can you plug this electric car scissor jack into the cigarette lighter in your car, but it can also use the battery power directly. Plus, the jack comes with extra fuses, so if your car cant handle the power demands, youre not left with a blown fuse.

AFTER-SALES AND RETURNS: If you believe you received a defective item or it fails to perform as described, please feel free to contact us through buyer-seller messaging, and a full refund or an exchange will be available.
Buy on Amazon
5. HEDWETO Electric Car Jack
【3-in-1 Versatile Tool】Powered by 12V DC vehicle cigarette lighter, Portable electric hydraulic floor jack, tire inflator pump and LED light, air the tire and jack your car up quickly, effortless and decent for men and women. Perfect for emergency roadside tire change.

【Application】Suitable for lifting RV SUV MPV Truck Sedam. Supports max lifting car weight 5.0 Ton or 11, 000 lb, lifting height 6 to 17.7 for sufficient maintenance space. Low pressure pole, also suitable for sports cars.

【Easy To Use】Simple to adjust the lifting height freely. Lift the car with the jack within 1 minute with the built-in dual-motor driver efficiently and independently. Quickly switch to the inflation function to air your tire, and use light to illuminate the space for tire change.

【Considerate Protection】Stable structure, wide aluminum plate bottom, saddle with cross groove anti-skid design. Stop lifting automatically when the jack reach the max height. Self-locking power structure and safe unloading knob, prevent jack from falling if power disconnection.

【Indispensable Tool/Gift】Also comes with a safety hammer, gloves, user manual store in the sturdy plastic box. Great for garages, farms, highways and long-distance trips to inflate or change tire, no seek for help. We offer 18 months after-sales service!
Buy on Amazon
6. ROGTZ Electric Car Jack
CAR JACK WITH HELPFUL TOUCH SCREEN: To improve customer experience, we upgrade our electric car jack hydraulic by adding a touch screen-making it easy to read and operate. The jack is specially designed to prevent major oil leak, and it will come in handy for road emergencies and regular car maintenance.

CONSTRUCTED OF HIGH-STRENGTH MATERIAL: This electric car floor jack is constructed of quality steel , so you can expect a longer life span as long as it's properly used. To ensure the safety, this electric car floor jack will automatically stop working when it reaches its highest lifting height.

IDEAL FOR SEDANS AND SUVs: This electric car jack is mainly designed for normal cars or SUVs (that weigh under 5 tons) and allows you to raise your vehicle high enough to safely remove a flat tire with its lifting range between 5.9-17.7 ins. You don't have to worry it will stop working halfway. ⚠Notice: Never use it to lift truck, and do not use it on a sloped ground.

CONVENIENT AND STURDY: The jack is highly portable due to its compact design-allows you to store it with ease. It is also very sturdy and durable thanks to its overall sturdy constructio, and a built-in safety device will prevent this jack from falling, retaining its current height even if power is cut.

POWERED BY TWO WAYS: This electirc jack can be plugged into your car's 12V cigarette lighter or be directly connected to your car's battery for power with included clamps. Once power on, the jack will reach the limit of 15 inches within two minutes. You will get a worry-free 18-month warranty, and if you have any questions, please feel to contact us via seller-buyer messaging.
Buy on Amazon
Also Read: Best Air Compressor For Car Tires 
7. Mautyke Electric Car Jack
⚠Note: Never use it on sloped ground, be sure to use it on a flat road and place in the direction parallel to the car.🧰It takes about 1-2 minutes for the jack to reach a max. height (13.77in) with max. load capacity of 2 ton, lifting range 4.72-13.77in. This electric car jack is designed for most sedans to save your effort and time, perfect to deal with a flat tire and an essential repair tool when run into roadside emergencies.

🧰Best Choice for Sedan: Use high standard cold-rolled steel which has strong bearing capacity and is not easy to be deformed. Designed with an extra-wide base which adds stability and strength, reinforced solid screw rod makes the electric car jack will not easily be torn apart or twisted. Built-in LED lights on the button are bright enough to change tires in the dark. Sedans under 2 ton can be easily lifted.

🧰Safety Guarantee: When the car jack reaches the maximum height, it will stop working automatically. The protruding particles on the top of the jack head can increase the friction. The self-locking structure of the jack can prevent the car from falling suddenly and ensure the safety of the car and people. The internal circuit breaker of the jack can protect your car from overload.

🧰Space-saving: Scissor car jacks are collapsible, they have a compact design. The car lift jack can be easily placed under the car seat or stored in the Car/Truck of your car. It can be used as a rugged replacement jack or as an extra utility jack.

🧰Perfect Car Partner: Its necessary to equip your car with a set of jack. If you are far away from auto repair shops or like long-distance travel, dont miss this electric car jack. Instead of tedious manual disassembly, any adult can easily change the tire without asking for help from others or going to the car repair shop. Car jacks are indispensable helper for garages, farms, highways, and long trips.
Buy on Amazon
8. ROGTZ Electric Hydraulic Car Jack
√4 IN 1 ELECTRIC HYDRAULIC JACK: The electric car jack must be used on a FLAT and FIRM ground! This 4 in 1 electric hydraulic jack comes in an electric hydraulic jack, an air pump and an impact wrench. The jack is capable of lifting car(under 5 ton) up to reach its max height(height range:6.1~17.7 inch) within 2 minutes.

NOTES FOR USING ELECRIC IMPACT WRENCH: First: Paying attention to the sizes when selecting the sleeve; Second: The signal II means loosening the screw, and you have to keep pressing II until the screw has been loosened.The signalI means tightening the screw, and you have to keep pressing I until the screw has been tightened.

√SAFE AND SECURE TO USE:Our electric hydraulic jackis will automatically stop working after reaching the height limit.The jack head uses a non-slip design:a cross-shaped groove plus particles protruding from the surface to increase friction.The self-locking fully enclosed design,completely waterproof,no oil leakage,to ensure safety during use.

√MATCH MOST VEHICLES:The electric jack kit s two-way power supply (battery clip with 12V DC power socket or car cigarette lighter) allows any adult to change and repair tires at any time on the garage/highway,best choice for your car, truck or SUV

√MULTI-FUNCTION CARRYING CASE: The portable car jack, inflator, impact wrench, power cord and accessories all come in a carrying case that easily fits the Car/Truck of your vehicle,The red triangle warning sign can serve as a warning sign on the highway.
Buy on Amazon
9. STANDTALL Electric Car Jack
Stable and Safe: This electric car jack must be used on a flat and firm ground. Remember never to use it on a sloped ground! The electric scissor jack is made from heavy-duty steel, and it has a triangular base to make it stable. To ensure maximum safety, this jack will automatically stop working when it reaches the height limit (17in).

Best choice for Sedan and SUV (under 3T): This electric jack comes in different saddles for sedan and SUV. Its power by 12-volt cigarette-style outlet or car battery. Plug in the power cord ,and then the other end into the car jack

Get Done in Minutes: It takes ONLY about 2 minutes to reach its maximum height and the improved electric impact wrench can remove or tighten lug nuts in 5 seconds only by pushing the switch.

Built-in Flashlight: The built-in flash LED light is super useful, especially for road emergencies when you need more visibility to keep yourself and others safe.

Portable Case: This electric car jack kit comes in a portable case, which mainly includes an electric car jack, an electric impact wrench, an inflatable pump, two sleeves (17/19 mm & 21/23 mm) and other accessories. You can swap it over or get a full refund, no questions asked, if youre not satisfied.
Buy on Amazon
Also Read: Best Portable Mechanics Tool Box 
What is an electric jack?
Electric jacks are one of the things you should buy in an emergency to save yourself the stress of a flat tire change. It is best to have one in your car. Electric jacks are ideal for people who prefer to lift a car without too much physical effort. These jacks are designed to be powerful, safe and durable enough to lift cars using the energy obtained from the car. Watch this video to see some of the recommended electric jacks for cars.
Whether you get off the road and need to jack it up, or just want something in an emergency, this guide will help you find the best electric jack to suit your needs.
Types of jacks for electric cars
Over the years, the market has been flooded with different types of electrical outlets. There are jacks suitable for heavy vehicles, such as caravans and motorhomes, while scissor-type jacks are suitable for normal cars. The best jacks operate quickly, generate minimal noise, are easy to use, highly portable and durable. In addition, the accessories should be easy to assemble and disassemble, compatible with different vehicles, and fold down to a small size for easy storage.
To find the right type of car jack, you need to know the three most common types of car jacks.
Also Read: Best Car Battery Charger And Jump Starter 
Scissor jacks:
These jacks are compatible with any vehicle. They are simple and can easily fit in the Car/Truck of the car. The typical design of many standard jacks installed in the manufacturer's vehicles is that of scissor jacks. The jacks are either electric or manual. Many scissor jacks channel the weight toward the center of the jack as the arms extend to lift the weight producing a diamond or triangular shape. Scissor jacks work by turning a huge screw to lift the weight. These units are generally very durable and lightweight. However, not everyone knows how to use them.
Bottle jacks:
They get their name from the short, narrow bottle in which they are placed. They use a hydraulic mechanism which is effective in lifting vehicles. These car jacks are small enough to fit in the Car/Truck, although they take up more space than scissor jacks. Due to their compact design, they are desirable for larger vehicles that don't necessarily have clearance issues. While not easy to store, they often have higher weight limits than typical electric floor jacks. In terms of portability, this is an improvement over the scissor jacks.
Also Read: Best Car Windshield Sun Shade
Floor jacks:
These are often used by auto repair shops and garage owners.
 They are normally heavy and
 difficult to transport. Also, they are more expensive than normal carjacks. Like other car jacks, they use an attachment point and lifting
 system to support the car when lifting.
How to choose the best electric car jack? Purchase guide
There are a number of questions that should come to your mind as you decide to choose an electric jack. We have made a list for you which will be very useful to you before purchasing.
Which vehicle will I be lifting?
What is his weight? Does it correspond to the maximum load of the lifting force of the jack?
How many kilos does the jack weigh? What are its dimensions?
Do I want to move the jack often?
What is the minimum and maximum lifting height of the jack?
What budget do I want to allocate to this purchase?
If you want to lift an SUV vehicle, you will need to turn to the jacks provided for this purpose. 
Also Read: Best Portable Tire Inflators
Things to consider in an electric jack
Not all-electric car jacks are flawless. Some are unable to handle a heavy truck, others are a bit undersized and can put a strain on the engine, and some are bulky to transport or a bit noisy. To help you find the best electric jack on the market, consider the following.
SUVs need a larger, flatter jack pad, so it's important to make sure the pad is compatible with your car. Many jacks are supplied with pads that are compatible with SUVs and sedans. It is advantageous for an owner of vehicles of different types to have these two types of jacks. In addition, there is a universal polyurethane pad that fits most vehicles. You can always purchase them separately if the shims provided are not suitable for your vehicle.
Multiple energy sources
Standard electric car sockets are powered by the vehicle's cigarette lighter or by connecting directly to the battery using clamps. However, most car outlets use either of these sources, with some relying only on the 12V socket on the cigarette lighter. If your 12V outlet is not working, you have the option of purchasing battery clips. It is, therefore, safer to have both power sources.
Also Read: Best Garage Floor Mats
Design – Floor or scissor grip
Most electric jacks come in the form of scissors and floor. The main difference between the two is that floor jacks have an arm that rises from the body while scissor jacks extend upward in a triangular motion. Additionally, floor jacks can generally lift more weight than scissor jacks. Scissor jacks are common in one-off emergency situations, like changing flat tires, while floor jacks are ideal for long-term use.
Weight capacity
This is one of the most important parameters to consider in determining whether the jack will support the weight of your car. Most car jacks have a capacity of 2 tons, but the most powerful ones reach almost 6 tons. As a general rule, you should always consider the weight of your vehicle, which takes into account a full tank of gasoline, coolant, transmission oil, and other items. Many car owners use jacks that far exceed the weight of the car. For example, if your vehicle weighs 3,000 pounds, choose a product with a weight limit of 4,000 pounds.
Also Read: Best Cheap Air Compressor For Painting Cars
Security Mechanisms
A car jack must be equipped with a safety mechanism to prevent it from breaking down. Many jacks stop automatically after reaching the maximum lift height. Also, make sure that the jack you choose can continue to operate even when the power is off. In addition, some kits include a reflective triangle to warn motorists.
Why buy an electric jack for your car? 
There are different reasons a buyer may choose an electric jack :
It is a reassuring tool,
Which offers maneuverability and practicality,
Effortless work and lifting of the car,
By simply plugging into the 12v cigarette lighter or an electric snuffer.
How to use an electric jack safely?
Whatever happens, every user should first read the jack's operating instructions carefully. The user should then …
Check the condition of the jack before each use,
Place the car and the jack on a level, solid and clean location,
The jack must be placed in the locations provided for this purpose, indicated under the vehicle,
He will then activate the jack to raise the vehicle, slowly,
Use a candle to secure the automobile,
Rest the car on the ground after handling is complete, also slowly.
Also Read: Best Dog Seat Belt Harness For Safety
Conclusion
Gone are the days when it took a lot of effort to lift a car. Today, this task can be accomplished much faster, safer, and conveniently with the use of portable electric carjacks. Despite popular belief, you don't have to be a car fanatic or a mechanic to own an electric jack.
As a driver, you face the risk of a flat tire and therefore need a jack in your car. An electric jack facilitates the process of changing a car tire from a safe distance. In this guide, we've shown you some of the best portable electric jacks for cars and the factors to consider when buying a good electric jack. Besides personal preference, when buying a car jack.
Best Portable Electric Car Jack | Video Explanation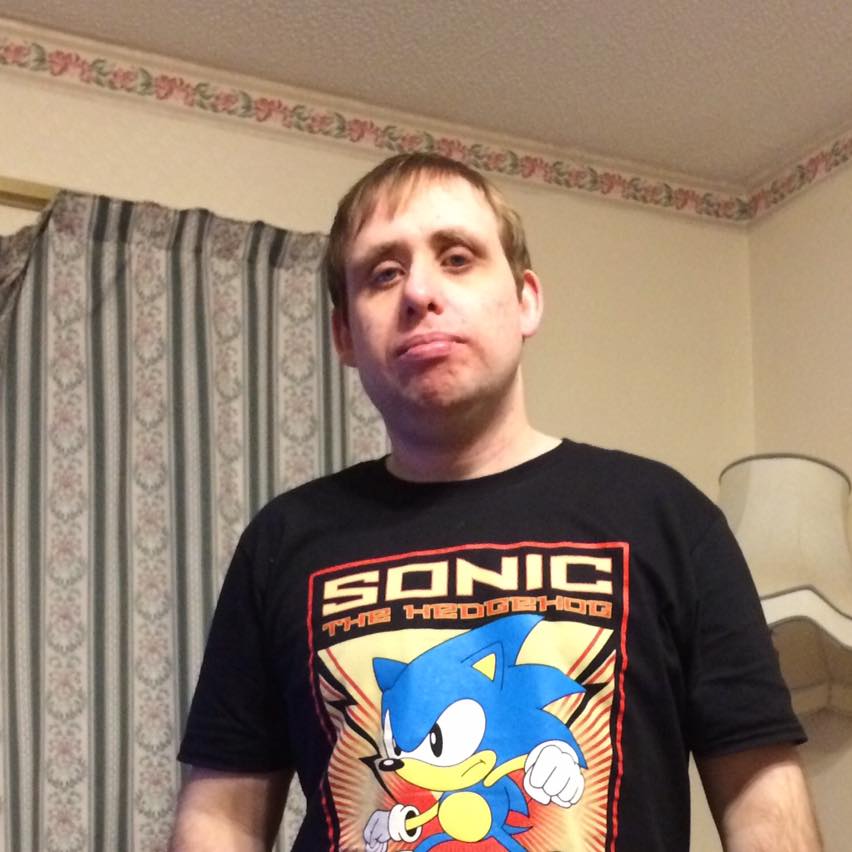 Hi, I am David Bailey a dedicated writer from Linden Bridge School with a degree in mechanical engineering and a degree in marketing. I strive to simplify complex subjects and like to explain complex and technical matters in an easy-to-understand manner. Read More Here