For many of us, skiing is not just a sporting activity, but it offers a real boost of well-being for the body and mind. What could be better than flying on an immaculate runway on a clear day, perhaps in the company of your closest friends?
But to reach these enchanting places it is advisable to leave with our complete equipment and travel safely with everything we need. We are talking about good quality sportswear and equipment, which certainly affect performance and offer safety guarantees.
Do not forget the car: in addition to the appropriate tires, check that the brakes are working to the maximum. As for the tires, check that they have the correct pressure and are not too old, to allow them the best grip on the road surface. Then make sure you have snow chains in the trunk, which can become indispensable if your car is too heavy on certain very snow-covered roads.
Best SKI Racks For Car/ Jeep 2021
Now that we know the models on the market and have identified the individual characteristics, let's take a look at the ranking of the best car ski racks online. For the choice, we took into account the best quality/price ratio and the opinions of users who have already purchased them.
Let's see together the main types and the best on the market.
Also Read: Best Halogen Headlight Bulbs
Types and characteristics of ski racks
Before moving on to the ranking, let's analyze the main types of ski racks on the market and their distinctive characteristics.
Bars: these are two bars that are mounted on the roof of the car, or on the roof bars or on the finish of the bodywork, through screws and hooks. They have an opening system to insert the skis and then lock them. The bars are coated with a rubbery material. Their advantage is stability.
Magnetic: magnetic ski racks do not need to be mounted, in fact just place them and make them adhere to the car roof. In order for the adhesion to be secure, it is necessary to ensure that the surface is dry. To detach them just pull from the top, through a hook. Usually, for added safety, a safety strap is also supplied together with the magnetic ski rack to better anchor the bars to the car. Their limitation is that they cannot be used on retractable or glass roofs.
rear bars are brackets that hook onto the rear trunk of the car. They are suitable for off-road vehicles but can be rather uncomfortable to open the hatch.
Box: they are real containers that are positioned on the roof. Very roomy, they can carry 2 to 6 pairs of skis and even snowboards. The advantage of these containers is that they are closed and protect the things inside them from bad weather but also from possible theft.
Tow hook: even if less used because it hinders maneuvers and is more cumbersome, it is still an alternative for transporting equipment in the mountains. It is a hook where it is possible to mount a structure to lock the ski racks.
Also Read: Cell Phone Holder For Car Dashboard 
Best SKI Racks | Comparison Table 2021
| Image | Title | | Buy |
| --- | --- | --- | --- |
| | HandiRack Universal Inflatable Roof Rack for Kayaks, Canoes, Surfboards and SUPs; Tie-Downs and Bow & Stern Lines Included; 175 Lbs Load Capacity | HandiRack | Check Price |
| | Rhino Rack Ski, Snowboard & Fishing Rod Carrier with Universal Mounting Bracket, Easy Use & Fitment, Heavy Duty; for All Vehicles; 4WD, Pick Up Trucks, SUV's, Wagon's, Sedan's; Lightweight | Rhino Rack | Check Price |
| | Thule SnowPack Extender Ski/Snowboard Rack (6pr/4 Boards), Black | Thule | Check Price |
| | YAKIMA - FatCat 6 EVO Premium Ski & Snowboard Mount, Fits Up To 6 Pairs of Skis or 4 Snowboards, Rides Quietly, Fits Most Roof Racks, Black | YAKIMA | Check Price |
| | TMS J-Bar Rack HD Kayak Carrier Canoe Boat Surf Ski Roof Top Mounted on Car SUV Crossbar | TMS | Check Price |
| | Thule 859XT Canyon XT Basket, Black, One Size | Thule | Check Price |
| | LEADRACKS Ski & Snowboard Racks for Car Roof, Fit 6 Pairs Skis Or 4 Snowboards Resistant to -60°C, 2 Pcs Aviation Aluminum Universal Snowboard Roof Rack Lockable Fit Most Vehicle Crossbar Ride Quietly | LEADRACKS | Check Price |
| | Thule SnowPack Ski/Snowboard Rack, Large (6 Pr/4 Boards), Black | Thule | Check Price |
| | DrsportsUSA Aluminum Universal Car Rack Carrier Ski roof Racks, Snowboard Racks, Ski Board Roof Carrier Fit Most Vehicles Equipped Crossbar (33") | DrSportsUSA | Check Price |
Prices and images pulled from the Amazon Product Advertising API on:
Best SKI Racks | 2021 Products Overview
1. HandiRack Universal
EXTRA SPACE JUST WHEN YOU NEED IT: The HandiRack is a convenient and practical temporary car roof rack system to transport sports and leisure equipment; It performs as a kayak roof rack, SUP roof rack and surfboard roof rack pads; It also carries canoes, snowboards, DIY materials and even those bulky hard to get it home store purchases; The HandRack is a smart cost-effective alternative to traditional metal roof racks

QUICK AND EASY TO FIT: Installs in just 5 minutes; The HandiRack roof rack cross bars are ready to use straight out of the box with no tools or drilling required; Twin-bars are secured by a pass-through cabin fitting strap; The fitting strap then fastens in a heavy-duty cam buckle; To view the installation process, please watch the video; A detailed User Manual is included

INNOVATIVE TECHNOLOGY: Strong and durable with a load capacity of 175lbs, the HandiRack is the original inflatable roof rack; The inflation process creates a secure and stable connection between the HandiRack and the roof of the car; Inflatable bars cushion and protect your load on the move and once deflated, the HandiRack soft roof rack can be easily stored in the trunk of the car; A double-action HandiPump is included to inflate the bars

FITS A WIDE RANGE OF VEHICLES: Compatible with popular 2, 3, 4 and 5 door car and SUV models; Tested on many vehicle brands including: CHEVROLET FORD HONDA HYUNDAI JEEP KIA MAZDA MITSUBISHI NISSAN SMART SUBARU TOYOTA VW; Please contact HandiWorld if you are unsure about the compatibility of your vehicle; Not recommend for use on soft top convertibles or those cars fitted with curtain airbags

VERSATILE AND PRACTICAL: The HandiRack universal roof rack is interchangeable between vehicles and totally portable; Works with bare roofs, factory side rails and panoramic roofs; Certified for use at highway speeds; Aerodynamic design reduces vibrations and delivers low drag and wind noise; The HandiRack is a temporary roof rack system and should not be left fitted to the vehicle when not in use

TRANSPORT YOUR LOADS SAFELY: Each HandiRack twin-bars feature 5 integrated metal 'D' ring anchor points; We include 2 x 10ft tie-down HandiStraps and 2 x 11ft Bow and Stern lines to help you ensure that your load is tightly and safely secured to both the HandiRack and your vehicle

READY TO USE OUT OF THE BOX: Everything that you need is included; 2 x HandiRack twin-bars, 1 x HandiPump, 2 x 10ft tie-down HandiStraps, 2 x 11ft Bow and Stern lines, drawstring storage bag and User Manual

HANDI TIPS: Always install the HandiRack on your vehicle deflated; Ensure that the fitting strap is secured & tensioned before inflating; When installed correctly, the bars will not move once inflated; In hot conditions, do not over inflate the bars as air will expand; In wet conditions secure the V flaps to the underside of the HandiRack using the Velcro pads; Use the Bow & Stern lines to secure your load to the front and rear of your vehicle to maximise stability during transit
Buy on Amazon
2. Rhino Rack Ski
LARGE CAPACITY - Hold up to 4 Pairs of Skis or 2 Snowboards, and in the summer is a Fishing Rod Holder, Wake Board Holder, or Longboard Holder. Comes with 1 Set of 2 Lockable Arms with Mounting Hardware and 4 Keys.

TAKE THAT TRIP - The Large Capacity Makes it Perfect for a Trip with Family or Friends.

UNIVERSAL MOUNTING - Universal Mounting to Most Roof Racks with Easy Installation. Suitable for All Vehicles.

EASY RELEASE HARDWARE - Easy Release and Easy Locking for Gloved Hands. Rubber Grip Profile to Protect Skis, Snowboards & Fishing Rods. Master Key Compatible.

HEAVY DUTY - Heavy Duty Aluminum Construction, Rust & Corrosion Resistant. Dimensions: 20 Internal / 25 External.

EASY INSTALLATION - Simple Installation with Universal Mounting Brackets Included.

GLOVE FRIENDLY - The Release Mechanism Allows you to Open and Close the Carrier with Gloved Hands in the Winter, which is a Huge Benefit after a day on the Slopes. All you do is Snap it Shut, Lock it for Protection and youre on the Road.

SIMPLICITY - Keep your Vehicles Interior Dry and Clean by Putting Your Gear on the Roof. The Simplicity of Rhino-Rack Engineering means that you can Easily get on with your Adventure All Year Round.

MULTI PURPOSE - In the Spring and Summer - Easily Carry 4 Longboard Skateboards or a Dozen or More Fishing Rods. In the Winter it can Hold up to 4 Pairs of Skis or up to 2 Snowboards.

ADVENTURE - At Rhino-Rack, we believe there's an adventurer in all of us. It's what drives us to create world-ready outdoor gear, born and proven in Australia. We believe life is better when we Make Space for Adventure.
Buy on Amazon
3. Thule SnowPack Extender
Aerodynamic slide-out rooftop rack for all types of skis and snowboards

Slide-out design extends from vehicle for easy loading and unloading

Fits up to 6 pairs of skis/4 snowboards

Ultra-soft rubber arms grip without scratching

Oversized push button to easily open while wearing gloves

Anti-theft system locks skis to carrier and carrier to rack

Universal mounting is compatible with Thule rack systems, round bars and most factory racks (with T-Track and around-the bar mounting)

Raised design provides added roof clearance for tall bindings

Easy, tool-free installation

Loading width: 29.5 in |Dimensions: 34.2 x 2.8 x 5.5 in
Buy on Amazon
Also Read: Best License Plate Frames
4. YAKIMA FatCat 6
Ski & Snowboard Mount: Wide enough to carry 4 pairs of powder skis - up to 136mm at the tip - or 2 snowboards; DoubleJoint hinge expands for easy use with thick skis and boards

Aeordynamic design: Our sleekest and sweetest ski & snowboard mount has been aerodynamically designed to deliver a quiet ride; Includes SkiLift attachment to provide clearance for tall bindings

Universal mounting system: Mounting system works with round, square, factory and most aerodynamic roof racks; Compatible with T-slot crossbars; Integrated SKS (Same Key System) locks included

Easy access: The OverHang clamp attachment point makes it easier to reach your skis or boards and the large access button makes it easy to open with gloves or mittens on

Tool-free install: Tool-free clamp design makes installation and removal a breeze; Base Rack System required
Buy on Amazon
5. TMS J-Bar Rack
Steel design with adjustable padding for carrying strength and kayak protection

Wide mouth J bar offers easier loading and unloading

Quick on/off hardware ensures fast installation and removal

Optimally sized J style carrier leaves roof space. Dimensions: 17.5 (L) × 12.5 (W) × 6.5 (H)

Accommodates kayaks up to 36inch wide and 75lbs. Authentic TMS products contain vacuum sealed installation hardware. Authentic TMS products are shipped in labeled boxes with item description (as shown in picture).

Quick on/off hardware ensures fast installation and removal. Steel design with adjustable padding for carrying strength and kayak protection.
Buy on Amazon
6. Thule 859XT Canyon
Wedge-shaped low profile design combines style and function with tapered side walls making it easier to load and unload

Wind fairing is included to help airflow over your cargo. Load capacity 150 pounds. Internal dimensions - 41 x 39 x 5 inches

Accessory crossbars (sold separately) allow you to carry additional equipment or stabilize your cargo. Maximum barspread: 37 inches, Minimum barspread: 20 inches

Fits a broad range of vehicles with versatile mounting hardware and includes T-track mounting for Thule Aeroblade and Thule Xsporter bars. Roof Rack Material: Aluminum

Mounts to all Thule rack systems, round bars and most factory racks (check Thule Buyers guide)

The Canyon, 859XT model is only compatible with the Canyon Extension, 8591XT (sold separately).
Buy on Amazon
Also Read: Best Carplay Head Unit 
7. LEADRACKS Ski & Snowboard Rack
🎿【MAXIMUM CAPACITY AND MULTI-FUNCTION】The internal length of the large ski rack is 24.1", and the ski racks can usually fit 5 pairs skis or 3 snowboards (fits up to 6 pairs of skis or 4 Snowboards at most --- side by side and back to back) , Prefect for the family's activities, and the ski roof rack can also carry fishing rods, paddles, ski poles and water skis, saving more vehicle space.

🎿【UNIVERSAL MOUNTING SYSTEM, SUITABLE FOR MOST VEHICLES】This ski & snowboard car racks have universal install roof ski and snowboard carrier, the universal mounting system can be easily fixed to square, round, flat round crossbars and most factory crossbars or thicker crossbars and the most aerodynamic roof rack. The mounting seat is equipped with thicker cushions, which can reduce noise during driving and enjoy a quiet journey.

🎿【STRONG AND DURABLE, EXTREMELY RESISTANT TO LOW TEMPERATURE AND CORROSION】At a low temperature of -60 °C, the special soft rubber will not harden or even scratch the surface of the snowboard, firmly fix the skis and snowboards; The entire car ski racks adopt aviation aluminum structure, this structure aluminum is sturdy and durable, with high corrosion resistance and resistance to -30°C low temperature impact.

🎿【ONE-BUTTON OPERATION AND DUAL ANTI-THEFT SYSTEM】The ski roof racks adopt a large button design, even with large gloves, snowboard roof rack can be opened with one finger; Include an integrated SKS (same key system) lock, and the mounting base adopts downward mounting instead of side , these all together increases the anti-theft coefficient, improves safety, and reduces the pressure of loss.

🎿【WHAT YOU WILL GET】After purchasing our ski rack, install without tools, you will get 2 ski racks, 2 snowboard roof rack mounts, 2 keys, double anti-theft protection skis and snowboards, welcome to use guide and long-term use time. Limited lifetime warranty and friendly customer service, please contact us whatever the problem.
Buy on Amazon
8. Thule SnowPack Ski
Aerodynamic rooftop rack for all types of skis and snowboards

Fits up to 6 pairs of skis or 4 snowboards

Securely holds thicker skis and snowboards with vertical spring system

Ultra-soft rubber arms grip without scratching

Oversized push button to easily open while wearing gloves

Anti-theft system locks skis to carrier and carrier to rack

Universal mounting is compatible with Thule rack systems, round bars and most factory racks (with T-Track and around-the bar mounting)

Extension feet raise the carrier for added roof clearance of tall bindings

Easy, tool-free installation

Loading width: 29.5 in | Dimensions: 34.2 x 2.8 x 3.9 in
Buy on Amazon
9. DrsportsUSA Aluminum Universal Car Rack
33 Ski & Snowboard Car Rack Hold up to 6 pair skis or 4 snowboards, also work for carry fishing rod, paddles, ski poles and water skis.

Universal Mount Car Rooftop Ski and Snowboard Rack, Universal Mounting System secures easily to square, round, and most factory crossbars or thicker crossbars. Use included washers to secure the extend space.

High quality aluminum material used for its durable and supremely corrosion and Low temperature resistance. Holds skis & snowboard securely with Ultra-soft rubbber arms that grip without scraching the surface.

2 lock positions is more secure and convenient to transport the thickest or the back-to-back pairs snowboards / ski boards.

Easy and quick installation within 15 min. One-button access allows gloves-on operation, includes key & lock for safe protection.
Buy on Amazon
Also Read: Best Car Speakers For Bass
How to choose the best ski rack
Before buying the ski rack for our car we need to make a careful analysis of several factors. First of all, the choice must be made taking into consideration the type of car, especially the roof – rounded, opening, panoramic glass. Then we will evaluate among the models on the market the one that best suits our needs. Considering the ease of assembly of each one and also the fuel consumption that entails.
Type of machine
Each car has specific characteristics. Before choosing the best ski rack, you must consider the maximum total weight that your car can carry, with the total we mean the weight of the equipment added to that of the passengers. In addition, we need to assess what type of roof we have. Some are rounded, others retractable or even in glass.
For example, for convex roofs, we recommend the use of magnetic or rear ski racks, while if the car is already equipped with roof racks we can easily attach ski racks. To ensure full safety we must make the most suitable choice and not the cheapest one. Most often this information is contained in the manual of our car.
Also Read: Best Car AC Compressor
Ease of use
It is very important that the accessory we are going to buy is easy to assemble and disassemble. After the winter season, in fact, we could decide to disassemble the ski rack and keep it. For this reason, let's choose one that we don't have too complex a hookup. We also evaluate the ease of opening the ski rack. Usually, this is done via a button but with gloves, it is not always easy to do this.
In addition to this, we also evaluate that it is not in the way. For example, the cheaper rear models can be not very functional when we have to open the trunk.
Finally, if what we have to transport is heavy and unmanageable, let's consider whether we will be able to store everything on the roof or if it is better to opt for an alternative solution.
Materials and design
The most used materials to make good-quality ski racks are steel and aluminum. These, in fact, are robust and have good resistance even with the heaviest loads. They always have a soft rubber part so as not to damage the ski material. Furthermore, the design is also important. For example, a sliding ski rack allows you to remove your skis more easily and without the risk of scratching and damaging the car roof.
Noise
Once fitted, the ski racks can produce an annoying whistle, or buzz, at certain speeds even within limits. To avoid this hassle, you can straighten the rack to minimize whistling.
Also Read: Best Fog Lights For Cars
Anti-theft and lock
All types of ski racks are equipped with locks with keys to prevent theft. In some cases, they are real anti-theft devices. In this way, we can rest assured, and during stops, we can move away from the car without worrying about seeing the equipment disappear.
Size and number of skis
The ski racks differ in their size and in the capacity to hold one or more pairs of skis. Usually, the basic models can carry a maximum of 2 pairs of skis while the larger ones up to 6 pairs. Then there are those that, at the same time as the skis, can also contain from 1 to 4 snowboards. In general, the ski bars have a maximum width of about 80 cm while the roof boxes can reach over 2 meters.
In addition to the number of skis, be sure to check what weight your car is supporting. Generally the bars support from 50 to 100 kg while the boxes have a capacity ranging from 315 to 570 l. Size and weight also affect fuel consumption, so choose a shape that is as aerodynamic and slim as possible.
Fuel consumption
Anything carried on top of the car will resist and increase the frictional force. This has a significant impact on fuel consumption and it is precisely for this reason that the ski racks are removed when they are no longer needed. Obviously, this problem does not exist when the weight is loaded on the rear of the car.
Also Read: Best Car Seat Covers For Hot Weather 
Homologation and safety
Skis are classified as bulky objects and therefore can be very dangerous, especially if they fall from a car that is walking at high speed. For this reason, safety tests are carried out before using this accessory. The most popular tests are the crash test, the wind test, and the temperature tolerance test. The reliability of these tests is usually rated for a speed of 120km / h.
Marche
The market for car ski racks is very large, and there are many brands that sell this accessory. You can buy these accessories in stores that specialize in mountain products or auto parts. Thule, Menabò, Fabbri are some of the top-of-the-range brands, while if you prefer an all-made in Italy brand, choose Lampa.
Price
The price of the ski rack is very varied. You can find offers online and take real bargains. The price varies according to the model and brand, the products in the ranking start from a minimum of 40 dollars up to a maximum of 300 dollars.
Also Read: Best CVT Transmission Fluid
How to mount a ski rack
The mounting of the ski carrier depends on the type of model we have chosen. Each supplier will give you the right instructions to mount the accessory in accordance with the rules of the road. In general, we can say that not all ski racks require the assistance of a specialized person. The simplest models are certainly the magnetic ones, which must be applied directly to the roof of the car. The only attention to be done is to clean and dry the surface thoroughly.
Unhooking them is also very simple, just locate the release system and pull in the right direction. More complex is the discourse concerning the ski racks with hooks and screws. In many cases, it is necessary to have T-shaped channels. It is necessary to insert the guide on the channel and place two screws in the passage area, then block them inside the special holes on the ski rack. Slide the sidebars out and position the skis. At this point, lower the top and lock everything.
Best Ski and Snowboard Roof Racks For Car | Video Explanation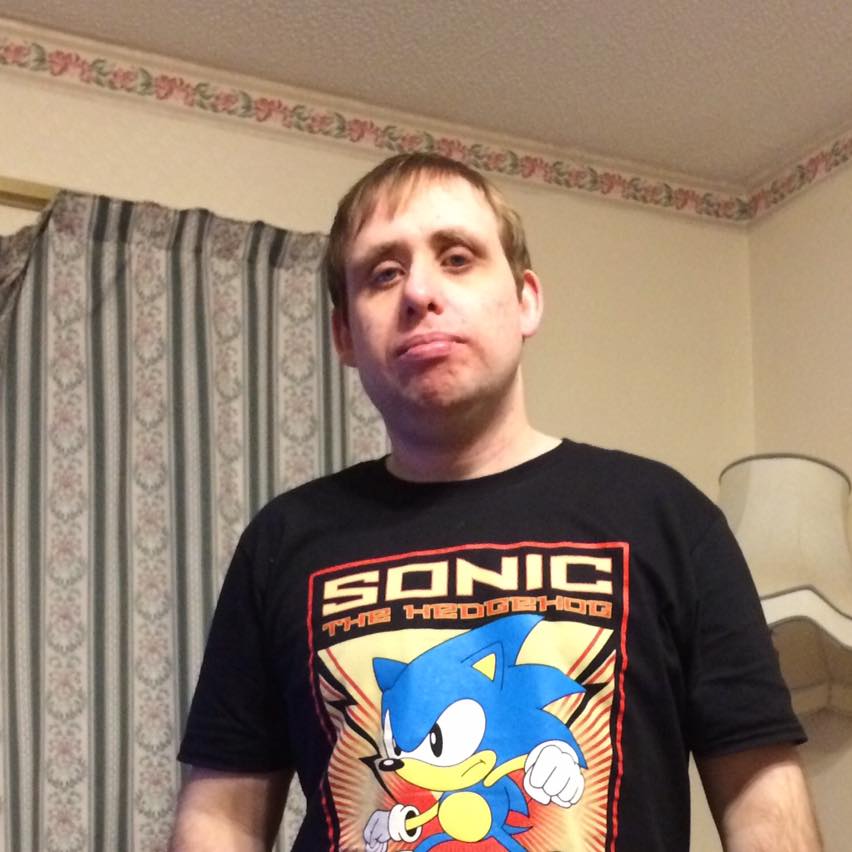 Hi, I am David Bailey a dedicated writer from Linden Bridge School with a degree in mechanical engineering and a degree in marketing. I strive to simplify complex subjects and like to explain complex and technical matters in an easy-to-understand manner. Read More Here