Does your car shake as soon as you reach 100 km/h? If you notice your car vibrating when you reach a certain speed, it is often a warning sign of a more serious problem.
If you are wondering what are the common causes of the car shaking at speeds above 60 mph and whether it is safe to drive when your car is shaking, keep reading this article for everything you need to know and insider tips.
Why does a car shake when going over 60 mph?
Once a certain speed is reached, the steering wheel and front and rear axles of the car begin to vibrate, and after a while, the journey can become unpleasant.
However, this is often an early sign that the car may not be safe to drive and may need maintenance. Vibrations can be caused by many different parts of the car, so it can be difficult to pinpoint the exact cause.
Also Read: Can I use 5w30 instead of 5w20
Common Reasons for Vehicle Shaking
If you notice your car shaking and don't know where to start, there are several common reasons why cars shake at certain speeds.
However, there is no harm in checking out some of these common reasons to see if you can spot the problem and save some money.
Fuel
It is obvious, but when fuel runs out, the car may begin to shake at high speeds. It could also be a sign of a malfunctioning fuel system or injectors.
Tires
It can also be harmless, such as low tire pressure. If you have recently inflated your tires, you can check to see if slow punctures are causing your car to shake.
You can also have the car's alignment checked to see if this is the cause. Tire rotation may help even out the wear on the tires and ensure a smooth ride.
If you have been checking your tires regularly as recommended, you should have noticed signs of uneven wear. If not, it is important to check for uneven tread wear, which can cause the tires to lose their shape and vibrate.
Also Read: Car Smells Like Gas After Driving
Air filters/spark plugs
If you are lucky, you may find that the cause of your car's vibration is a simple problem that can be easily replaced or repaired at home, such as the air filter or spark plugs.
Both control the air mixture and ignition in the combustion chamber, and both cause similar problems such as misfires, lack of power, and bothersome vibrations at high speeds.
Damage.
If your car has recently suffered a major jolt or minor damage, you may not have considered whether it has affected your car's suspension or chassis. Also, a car that has been in service for a long time can develop rust and general age-related damage.
Check the suspension system, shocks, CV joints, control arms, driveshafts, and struts for signs of damage, even small cracks. This may be the cause of the car's high vibration at high speeds.
How to Repair Car Vibrations
Now that we have explained the main causes of vibrations and shaking above 60 km/h, you should understand which parts of your car are damaged or need repair. Here are some things you can do at home to eliminate or repair the vibration in your car.
Work that you are not 100% sure can be fixed should never be done, as it can increase the damage and cause further problems in the future.
1. replace the fuel filter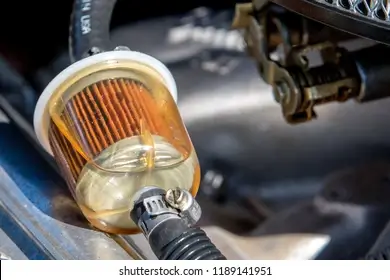 A clogged fuel filter can prevent the fuel filter from supplying the necessary amount of fuel during acceleration and can be a major cause of vehicle vibration. Other symptoms of a clogged fuel filter include frequent engine stalls and difficulty starting the car.
Fuel filter replacement can be done at home using simple tools such as sockets, wrenches, screwdrivers, and pliers, saving money compared to garage prices.
Also Read: How Far Can You Drive On A Flat Tire
2. spark plug replacement

Worn spark plugs are another cause of engine shaking. Dirty or worn spark plugs can cause similar problems, but replacing spark plugs is a simple maintenance task that can be done at home without problems. Like oil changes, spark plugs are often overlooked in car maintenance.
3. Tire Replacement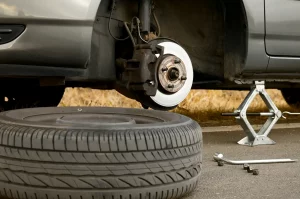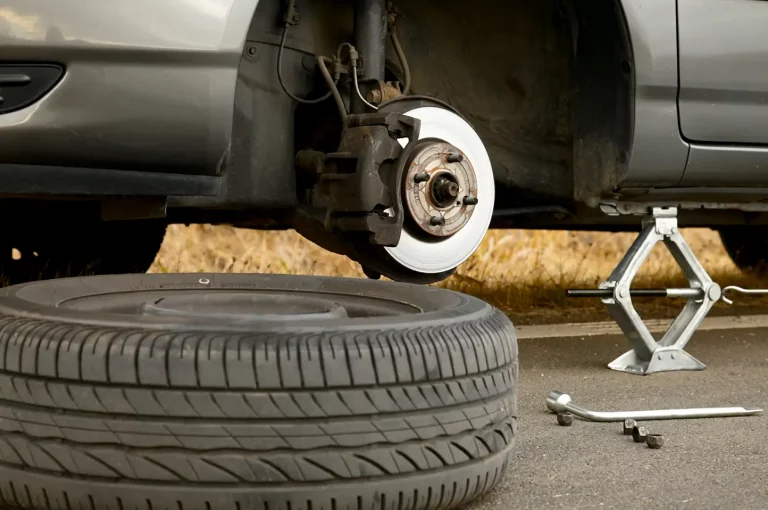 Many drivers know how important it is to maintain proper tire pressure, but many do not regularly check their tires for wear, defects, or slow punctures at the recommended two-week intervals.
Uneven tire wear is also a major cause of high-speed shocks. Ensure that tires are in good condition and have proper grooves. They may also be loose over time, so check that the wheels are aligned and sufficiently tight.
Reasons Your Car is Shaking or Vibrating | Video Explanation
Common Reasons for Vehicle Shaking | Infographics
Frequently Asked Questions
Why does my car shake while driving at high speed?
The most common cause of high-speed vibration is an imbalance in the vehicle's tires or insufficient quality to ensure safety when driving.
Also Read: How Long Does a Car Battery Last
Should I be concerned if my car shakes?
Severe vibration of a vehicle does not necessarily indicate a serious malfunction, but it is not something that can be ignored. If your car starts shaking, have it inspected immediately. This is often a sign that something needs to be replaced, and neglecting to have it checked can be costly in the long run.
What are the signs of a clogged fuel filter?
If the car is thought to be shaking due to a clogged fuel filter, other symptoms such as frequent stalling, difficulty starting the engine, lack of acceleration power, and other engine performance problems may occur.
What should I do if my car shakes while driving at high speed?
Frequent shaking at high speeds can have several causes. It could be due to poor engine performance caused by insufficient fuel in the filter, dirty or worn spark plugs, or tire pressure.
Why does the steering wheel shake when braking at high speed?
The car shakes when the brakes are applied, often because the brake discs are warped or worn unevenly. If this is the case, replacement is often necessary and will cost approximately $400.
Also Read: What causes timing belt to break
Conclusion.
If you suspect that the shaking or vibration of your car is a sign of something serious, be sure to consult a mechanic and get expert advice on how to keep your car running smoothly.
We hope this article has made you aware of the signs to look for when diagnosing the cause of a car shaking at speeds above 60 km/h and that you have learned about proper car maintenance.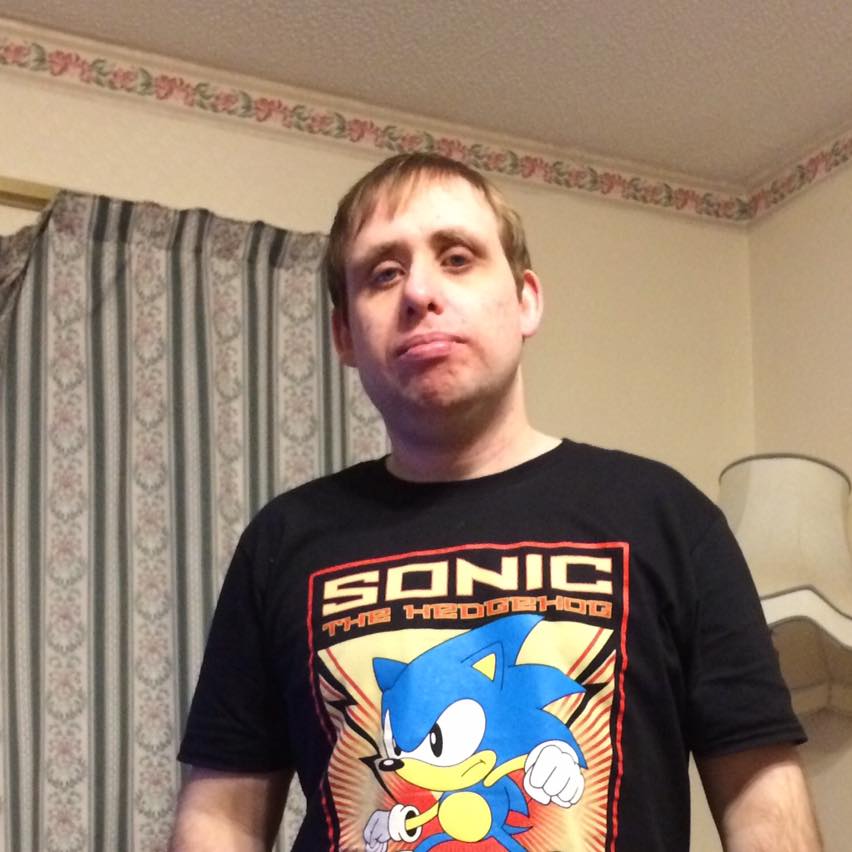 Hi, I am David Bailey a dedicated writer from Linden Bridge School with a degree in mechanical engineering and a degree in marketing. I strive to simplify complex subjects and like to explain complex and technical matters in an easy-to-understand manner. Read More Here